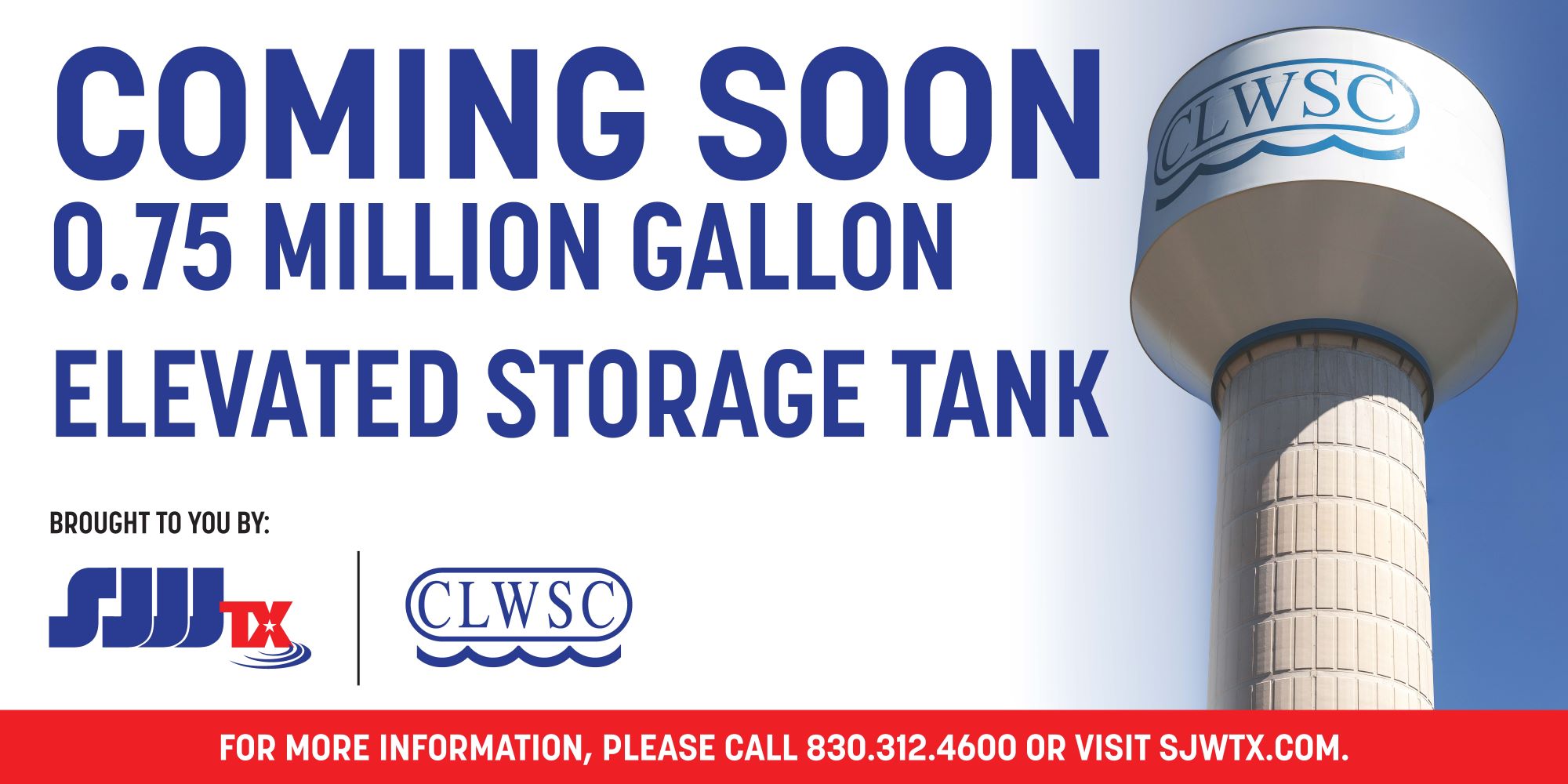 Frequently Asked Questions
Design Engineering Firm HDR - Cale Underberg P.E.
SJWTX Project Engineer - Aaron Hernandez 
Why are you building a water tower in our neighborhood?
CLWSC provides regional service to your area and works with developers to determine the most beneficial location for drinking water storage
What is the purpose of the elevated water tower?
By virtue of gravity, an elevated water tower provides more consistent pressure to the distribution system
How tall will the water tower be?
The water tower will be 150 feet tall
How many gallons will it hold?
The tank will hold 750,000 gallons
What color will the water tower be?
The color has not been selected, but typically they are light blue or tan
Will there be any noise?
After the construction of the water tower, there will be no noise generated.  No pumps are planned at the site, as the water will be pumped to the tank from the existing station near Glenwood.
When will construction begin?
As of August 21, 2020, the project is in the bidding process.  We expect to award a contract at the end of September 2020 with construction starting the following month (depending on contractor availability).
Will there be lighting?
As required, a red aircraft light will be on the top of the tower.  Additionally, there will be motion-sensitive security lighting above the doors.  Any light generated will conform to dark sky requirements.
Will there be a fence?
Yes, there will be an 8-foot tall chain link fence with green or black poly coating around the perimeter of the property along with a 12-foot wide entrance gate.
Will my pressure decrease?
No, the purpose of the elevated water tower is to stabilize pressure.  The advantage of elevated water storage is to eliminate reliance on water pumps to maintain pressure.  In the event of a power failure, water pressure will remain constant. 
How long is construction going to last?
The contractors estimate 18 months from start to finish.