The Texas Water Co meters are extremely accurate and have built-in features to detect the smallest amounts of usage
Neptune meters
To read your Neptune E-Coder® register, expose the solar panel to sunlight or shine a bright light (i.e. flashlight or cell phone flashlight), and the display will activate.
When activated, the LCD display will first show a segment test.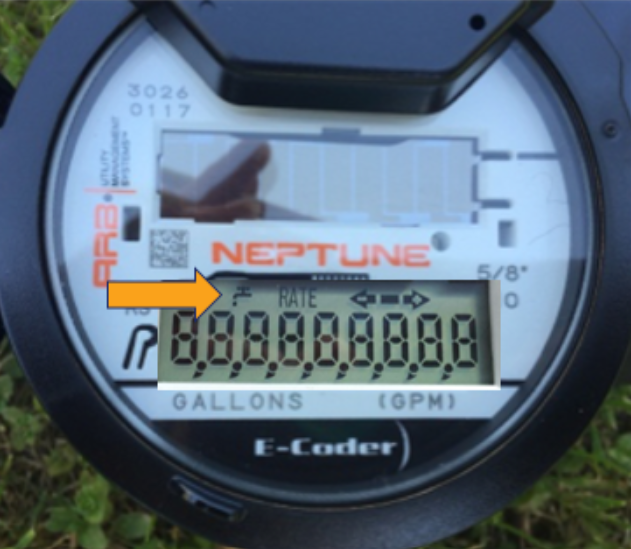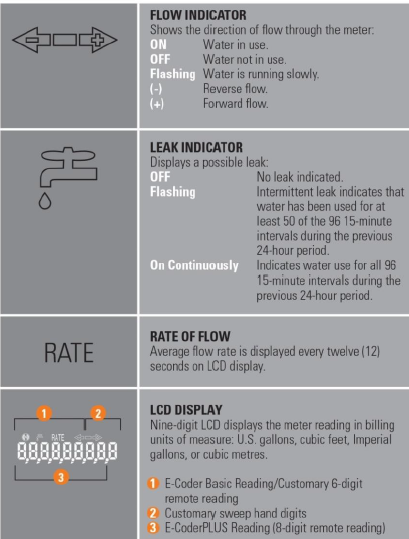 Sensus iPearl Meters
In order to detect a leak with our Sensus iPearl meters, lift the lid on the actual meter to expose the digital readout register. A "+" sign in the round circle below the numbers will indicate water flowing through the meter. Also, the iPearl is very sensitive so you may notice an increasing number count on the right hand of the decimal point of the digital register. If you notice one or both of these and you are certain the water has been turned off, then you most likely have a leak.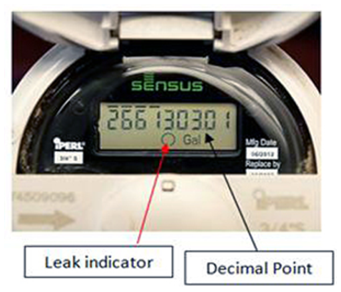 Sensus SR2 Meters
It may be necessary to wipe off the face of the meter in order to see it clearly. This meter is equipped with a "test" hand that rotates in a clockwise direction when water is being used. Observe the "test" hand very closely. If there is any movement in the "test" hand and you are certain water has been turned off, most likely there is a leak.
On meter "A" the test hand is a black triangle above the read numbers.
On meter "B" the test hand is a small red knob located in the bottom right-hand corner of the meter.